Family Business Governance
"Ownership of every enterprise will eventually change. It may or may not stay in the family. It may or may not stay within a branch of the family. But it will change." – James Olan Hutcheson
Every business is required to have some form of governance. Your challenge as a business manager or owner is to determine which form is most appropriate for your enterprise. However, establishing governance often makes some family members nervous. Will the opinions and voices of everyone be heard and respected? What are the legal and fiscal implications?
"For Many People a Board is an Abstract Concept"
A Board of Directors, while often necessary, can be perceived as having little practical value. This is similar to exercise equipment stored in the attic. If you purchase the right equipment and use it wisely it will add tremendous value to your life. Bringing the most appropriate governance structure with the best matched people will improve the health of your family enterprise.
Having only one decision maker in your enterprise, especially as the family and business grow, increases the risks to both your family and your wealth. This may mean that some family members may not have direct input to all decisions. This is where Family Councils are created. Family Councils serve the needs of all owners and serve as an appropriate vehicle for influencing the enterprise.
At REGENERATION our consultants will work closely with you and your family to make sure that the most appropriate form of governance is established. A governance structure that will set your business up for long-term success and stability.
The right structures and methods of implementation will determine the success of the selected governance configuration. REGENERATION can help you determine what is most appropriate for your family business.
Do you need help with family business governance?
4447 N Central Expy, 110-317
Dallas, TX 7520
Telluride
127 Double Eagle Drive
Telluride, CO 81435
San Diego
6119 La Granada, Suite C
Rancho Santa Fe, CA 92067
Scottsdale
34522 N Scottsdale Rd.
Scottsdale, AZ 85266
San Antonio
11823 Mill Rock Road
San Antonio, TX 78230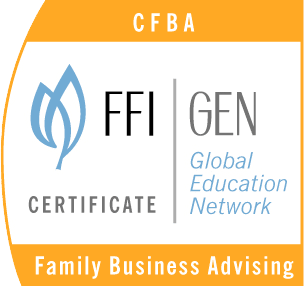 4447 N Central Expy, 110-317
Dallas, TX 75205
3811 Turtle Creek Blvd, #1830
Dallas, TX 75219
(214) 559-3999
Telluride
127 Double Eagle Drive
Telluride, CO 81435
San Diego
6119 La Granada, Suite C
Rancho Santa Fe, CA 92067
Scottsdale
34522 N Scottsdale Rd.
Scottsdale, AZ 85266
San Antonio
11823 Mill Rock Road
San Antonio, TX 78230